Case Study
-
Streamlining Operations in the Hospitality Industry.
Hotlas is an integrated inventory and orders management solution for restaurateurs and bar managers.
Client

Hotlas

Year

Service

Product Management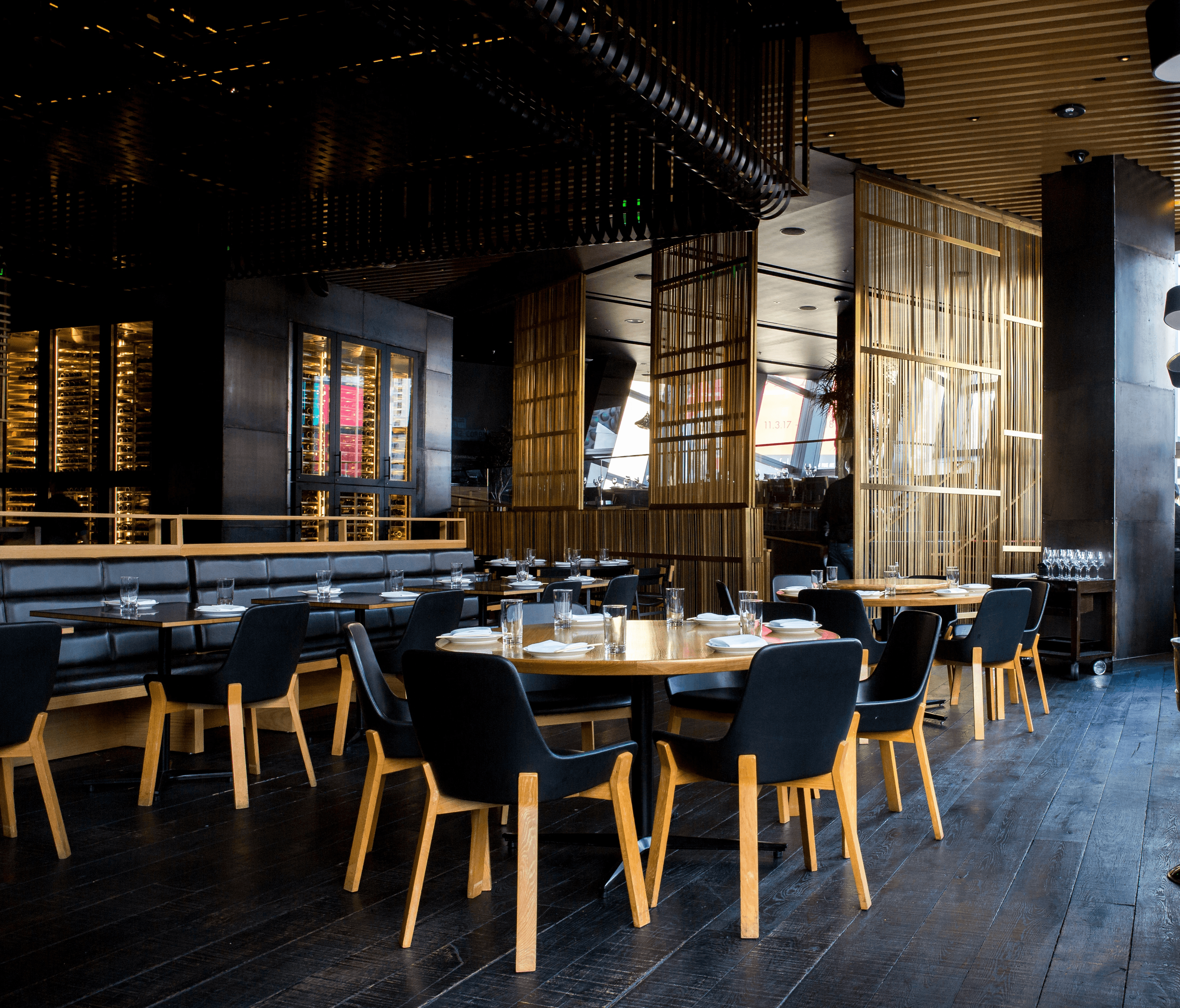 -
Background
As the restaurant and beverage management business evolves, there's an increasing need for user-friendly tools that streamline operations and optimize costs.
The task at hand was to conceptualize and design an integrated platform, balancing between client vision and practical functionality.
Turning Ideas into Reality
Challenge
To craft a UI/UX design that would not only resonate with end-users but also align seamlessly with in-house development, ensuring its functionality mirrors the modern-day needs of the hospitality sector.
Empowering Restaurant & Bar Managers
Opportunity
The goal was to transform an idea into a tangible product that aids restaurant and bar managers in their day-to-day operations, introducing a user-friendly platform that stands out in the market.
From vison to design
-
Our Solution
Our WeaveLines team collaborated intensively with Hotlas, engaging in iterative discussions to understand, refine, and implement the envisioned product.
Product Management

We seamlessly transitioned Hotlas' vision into a strategic blueprint, ensuring every step was user-focused and market-aligned.

Product Discovery

In-depth exploration of Hotlas' audience, market dynamics, and unique industry challenges ensured that the product was built on a foundation of keen understanding and relevance.

UX Strategy

Dedicated sessions to chart out the user's interaction with the platform. This strategy made sure that every tap, click, or swipe on Hotlas was intuitive and purposeful.
UI Design

Every pixel was designed with purpose. Our team ensured that Hotlas wasn't just functional but also visually captivating, resonating with its core audience.

Prototyping

Through tools like InVision, we transformed designs into interactive prototypes, enabling stakeholders to get a tangible feel of the product and gather preliminary feedback.

Iterative Refinement

Post-prototyping, feedback was incorporated, and designs were refined. This iterative process ensured that Hotlas was aligned perfectly with user expectations.
Steering the Vision
Product Management
Our product managers dove deep into Hotlas' aspirations, establishing a robust framework to guide the project's trajectory.
It wasn't just about managing timelines or resources; it was about being the North Star, ensuring every effort aligned with the end goal.
Included in this phase
Strategic Alignments.

We established strong ties with Hotlas' stakeholders, creating alignment sessions to ensure everyone steered in the same direction.

Feature Prioritization.

By using weighted scoring and value-impact analysis, we determined which features would offer the most value, aligning them with Hotlas' business objectives.

Feedback Iteration.

Continual touchpoints with the client, and potential platform users, provided valuable insights, refining our direction and ensuring user-centricity at every step.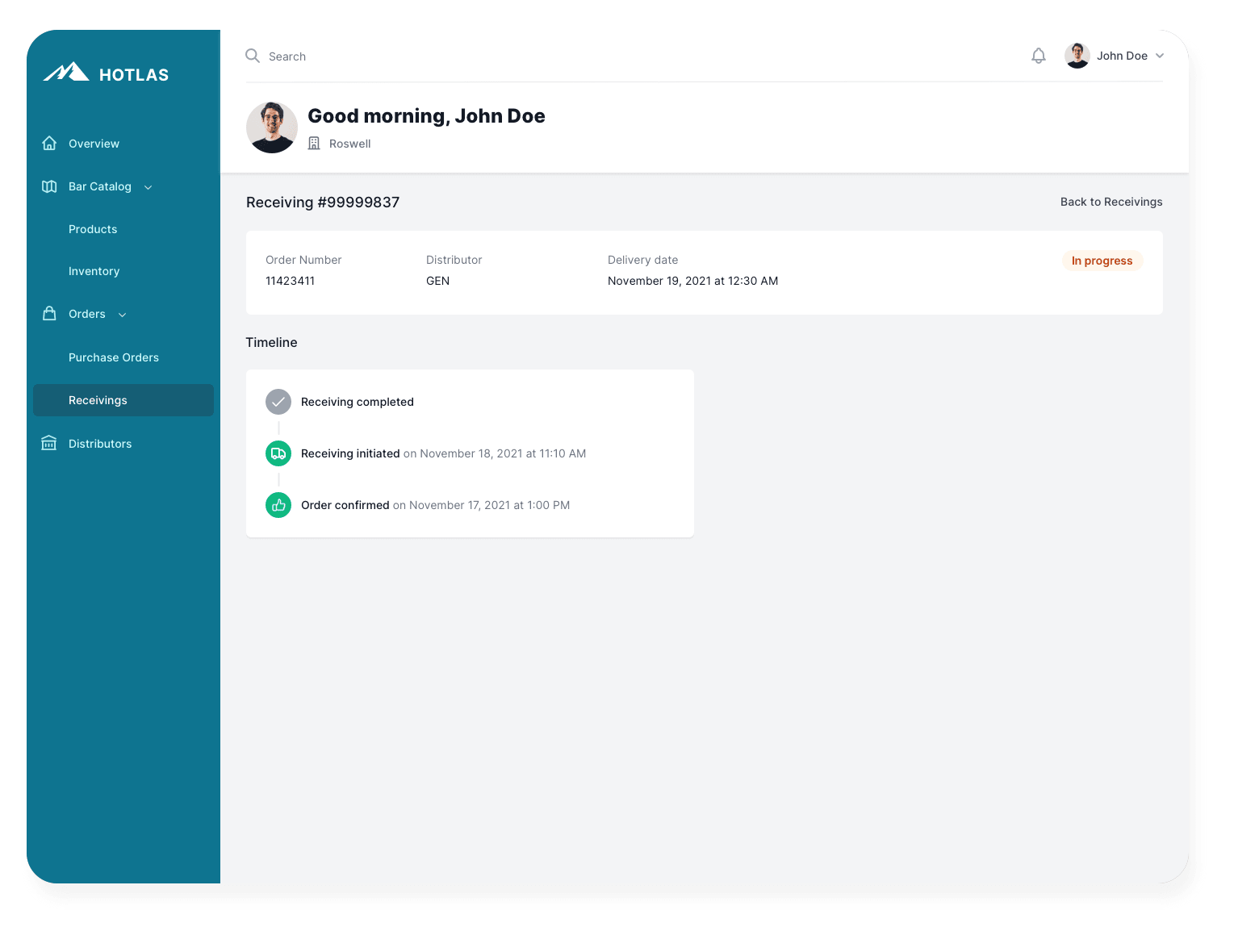 Decoding the User and Market
Product Discovery
For a product to succeed, understanding its context is paramount. And that's what we did; we dove deep into the restaurant management sector, gathering holistic insights.
Included in this phase
Competitive Analysis.

We dissected the market, identifying competitors, their strengths, and potential gaps in their offerings.

User Personas.

Deep audience research resulted in crafting detailed user personas, ensuring every design decision addressed genuine pain points.

Market Trends.

Our team stayed abreast of emerging technologies and trends in restaurant management, ensuring Hotlas was future-proof.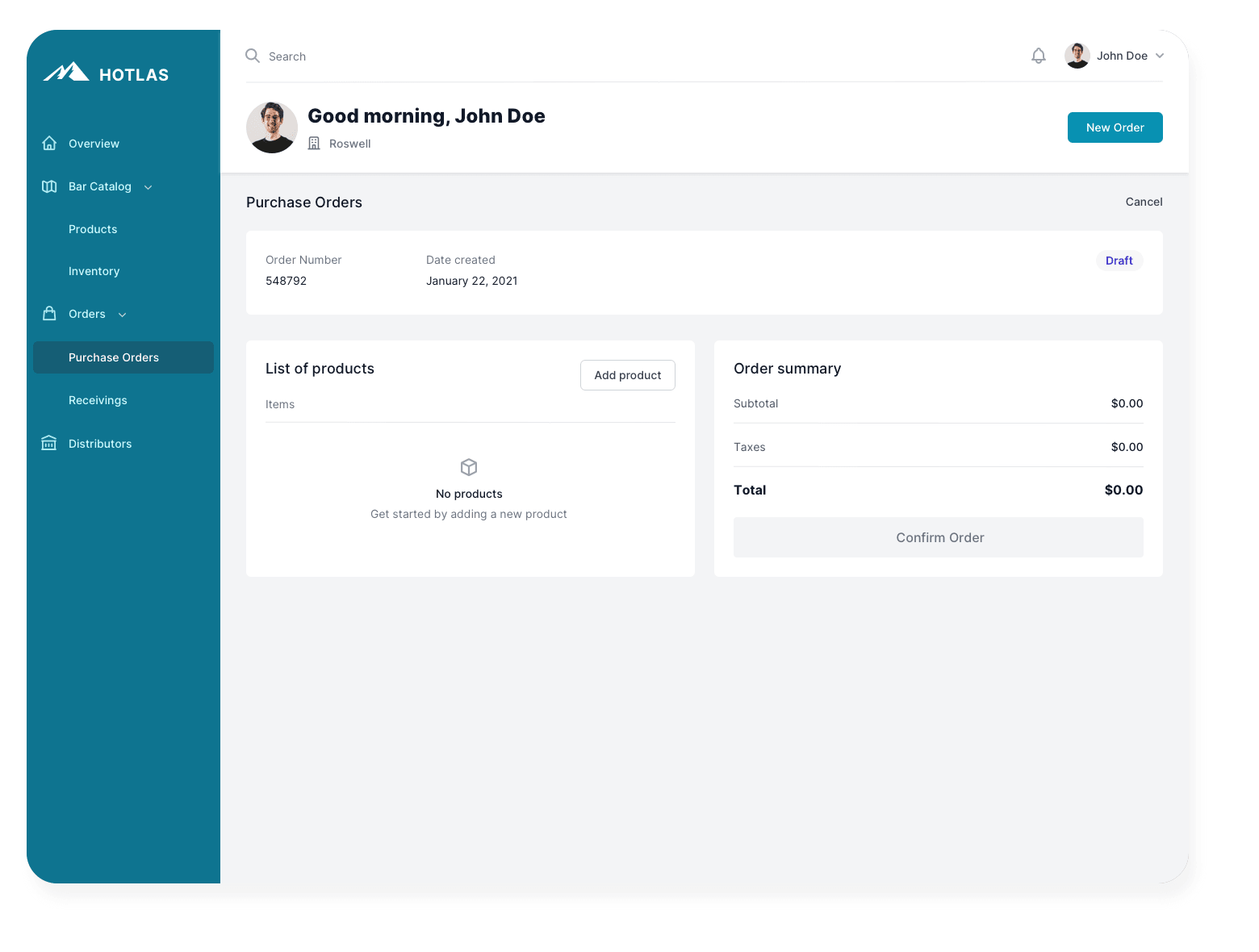 Plotting the User Journey
UX Strategy
n the intricate maze of a digital product, the user's journey determines the difference between success and abandonment. We meticulously mapped every possible interaction on Hotlas.
Included in this phase
Flow Mapping.

Charting out user flows for every persona, ensuring intuitive and efficient navigation paths.

Touchpoint Analysis.

Every interaction point was analyzed for its impact, ensuring users felt valued and understood at every step.

Emotion Tracking.

Beyond functionality, we gauged the emotional response each interaction would elicit, fine-tuning them for optimal user delight.
Crafting the Visual Interface
UI Design
Every pixel on Hotlas was designed with dual purpose: to captivate and to guide. We ensured a harmonious blend of aesthetics and intuitiveness.
Included in this phase
Branding Alignment.

While crafting Hotlas' visual story, we ensured it resonated with its brand essence, amplifying recognition.

Adaptive Designs.

Recognizing the diverse devices users might access Hotlas from, we crafted designs that looked impeccable on all screens.

Performance Optimization.

Every backend choice was made with performance in mind, ensuring fast load times and smooth operations.

Interactive Elements.

Our designs weren't static; every button, every slider was envisioned as a dynamic entity, promoting user interaction.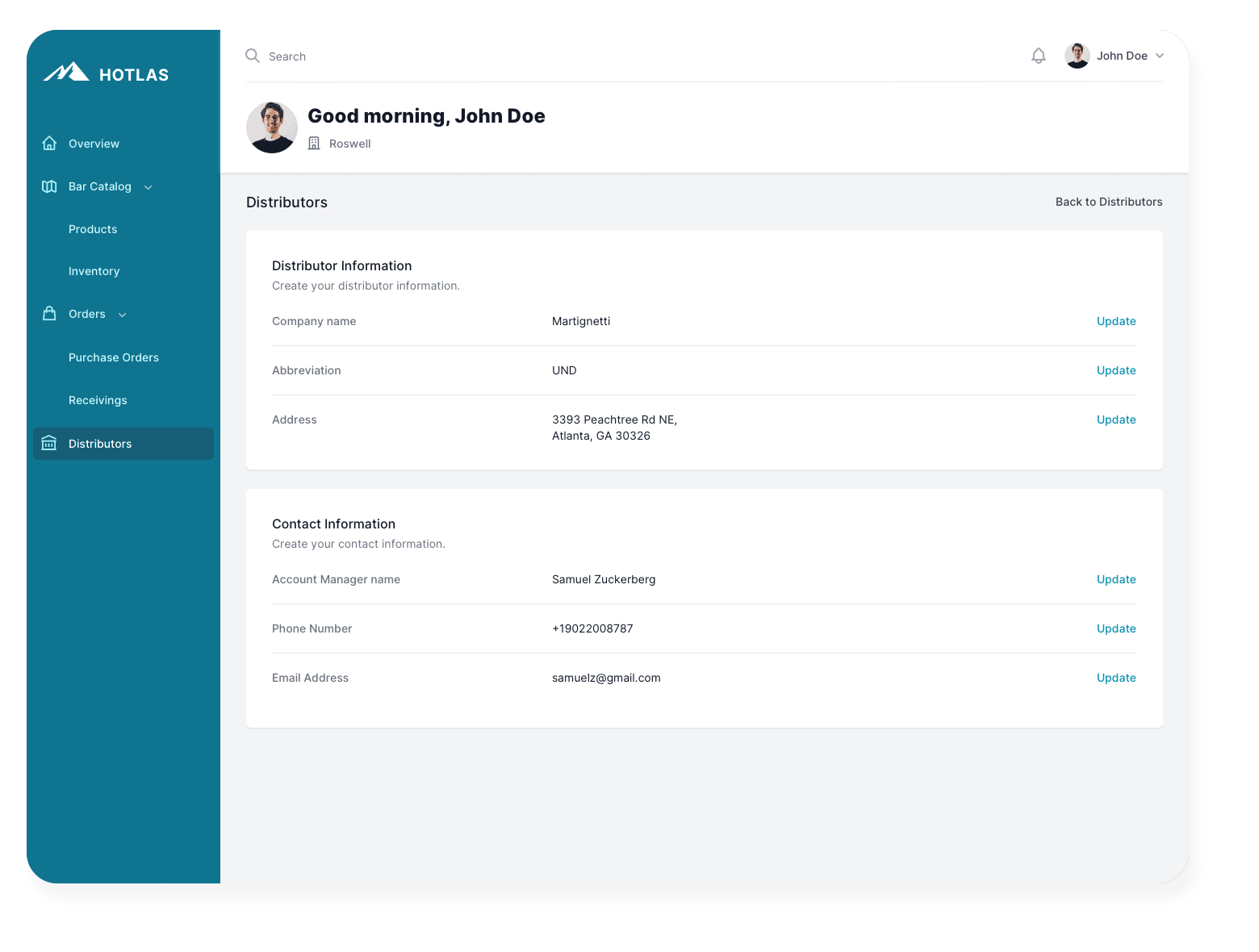 Hotlas Comes to Life
Prototyping
Prototypes bridge the gap between theoretical designs and tangible interactions. Hotlas was brought to life, allowing stakeholders a sneak peek into the future.
Included in this phase
Dynamic Simulations.

Using advanced tools, Hotlas' designs were transformed into clickable prototypes, simulating real-world interactions.

Feedback Loops.

Early user testing sessions with these prototypes provided invaluable feedback, offering insights straight from the end-users.

Iteration Cycles.

Post-feedback, designs underwent iterative refinements, ensuring Hotlas was always moving closer to perfection.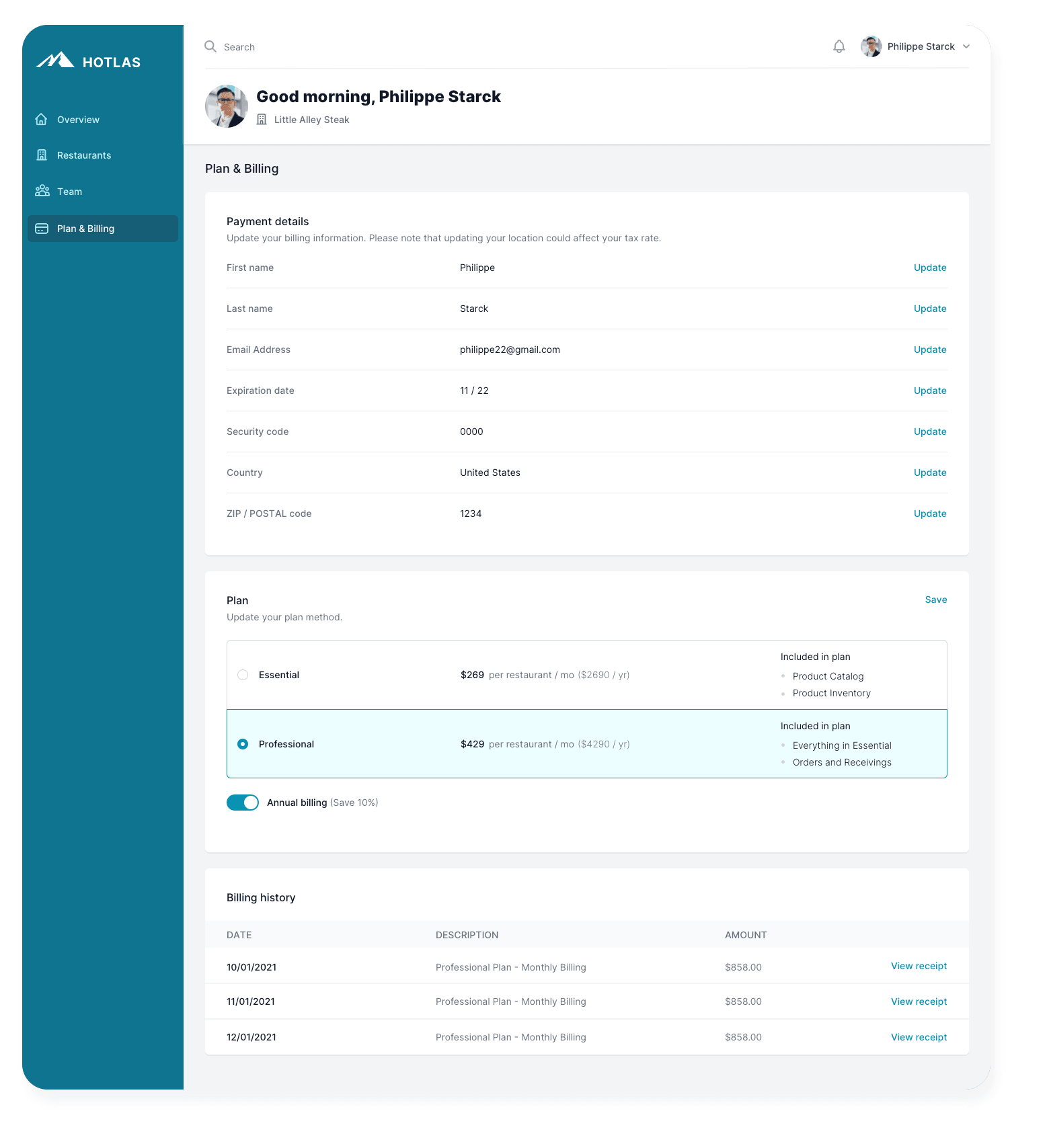 Perfecting the Experience
Iterative Refinement
Post-prototyping, the journey wasn't over. We entered cycles of refinement, polishing every element of Hotlas to mirror perfection.
Included in this phase
Design Workshops.

Our team held collaborative sessions, dissecting feedback, and brainstorming solutions.

Alignment Checks.

Regular touchpoints with Hotlas stakeholders ensured that every refinement aligned with the overarching vision.

User-Centric Refinements.

Every design tweak was rooted in user feedback, ensuring that Hotlas evolved based on genuine user needs and preferences.
Keywords
MVP
Product Management
Wireframing
Prototyping
UI Design
UX/UI
Brand Identity
Sketch
InVision