Which platform to choose for your MVP
by Ahmed Ben Gayess, Software Developer
One of the first and most important decisions startups founders make is choosing the platform for their minimum viable product (MVP). At WeaveLines, we understand that choosing the right platform for your MVP can be a daunting task.
As a startup, choosing the platform for your minimum viable product (MVP) is a crucial decision that will impact the success of your product in the long run. Your MVP is the first version of your product that you will release to the public, and it serves as the foundation for all future development. Therefore, it is important to choose a platform that meets the needs of your target audience and sets you up for success.
There are several factors to consider when deciding on the best platform for your MVP, including:
Target audience: Consider who you are building the app for and what type of device they prefer to use. For example, if your target audience is primarily younger users, they may be more likely to use a mobile app. On the other hand, if your target audience consists of business professionals, a web or desktop app may be a better fit.
Functionality: The functionality of your app is also an important factor to consider. Different platforms have different limitations and capabilities, so it's important to choose a platform that can support the needs of your app. For example, a mobile app may be more suitable for a simple task like tracking expenses, while a desktop or web app may be better suited for a more complex task like project management.
Development resources: Your available resources for development will also impact your decision. If you have a limited budget or small team, it may be more feasible to develop a mobile app, as they are generally quicker and cheaper to build than web or desktop apps.
Future plans: It is also important to think about your future plans for the app. If you have aspirations to eventually expand to other platforms, it may be more cost-effective to build a web app, as these can be accessed from any device with a web browser.
Ultimately, the right platform for your MVP will depend on your specific needs and goals. Weighing the pros and cons of each option and considering the factors outlined above will help you make an informed decision.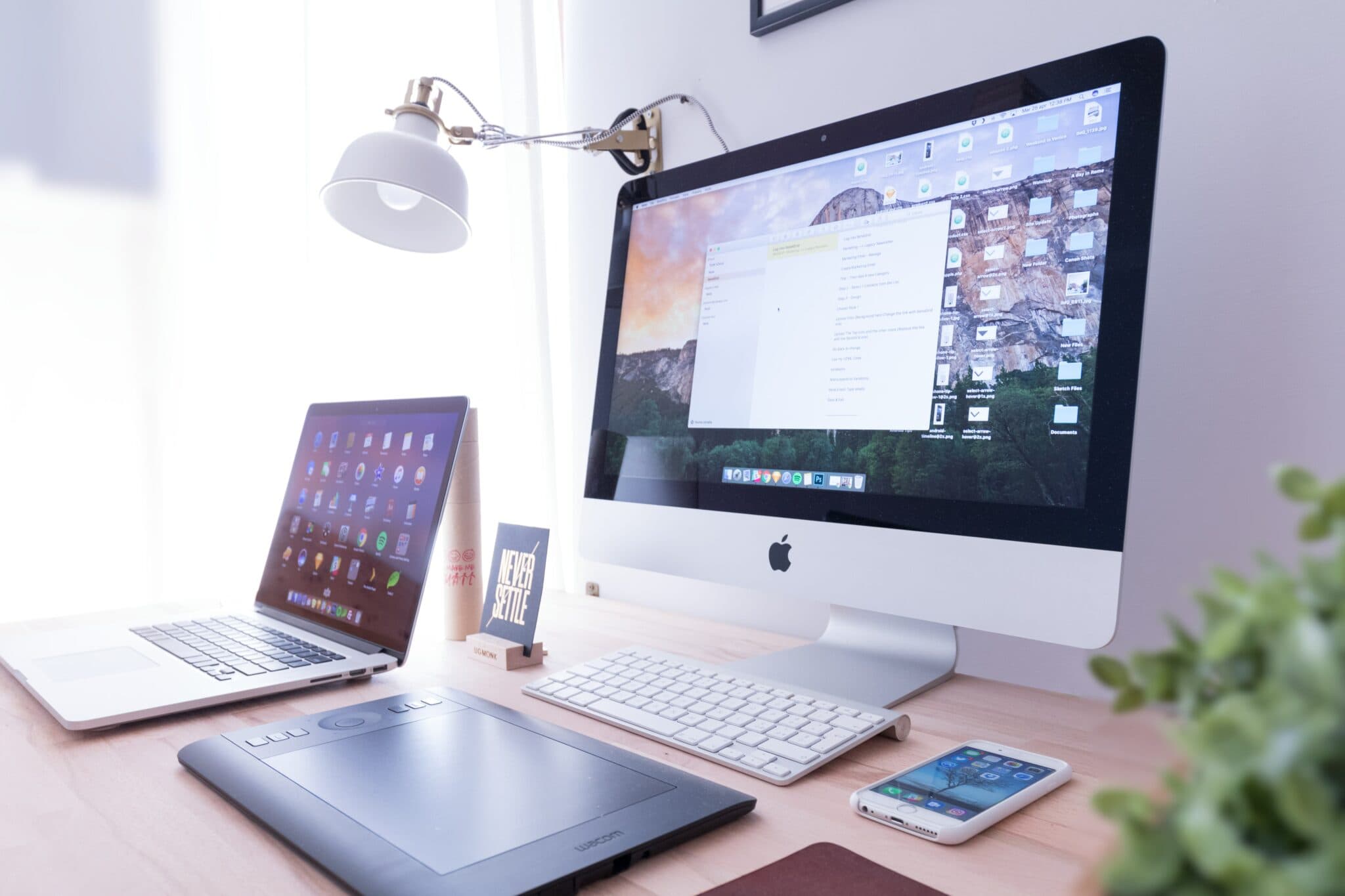 WeaveLines as your reliable partner for your MVP Development
At WeaveLines, we understand that choosing the right platform for your MVP can be overwhelming. That's why we offer a range of development services to help startups define their target platform and bring their MVP to life. We can work with you to understand your target audience, define the functionality of your app, and identify the best platform to meet your goals.
Once the platform has been chosen, our UX/UI designers begin the design process by creating wireframes and high-fidelity mock-ups that meet your expectations. This helps to define the functionality and layout of your app, and allows for early business validation. After the wireframes and mock-ups are complete, our designers focus on developing a visually appealing and intuitive design for your app, including the development of your brand identity. This ensures that your app is both functional and visually appealing, making it a pleasure for your users to interact with.
Meanwhile, our developers determine the ideal technology stack and use modern technologies to bring your cutting-edge product to life. We provide ongoing support throughout the development process to ensure your MVP is a success, including operations support, application support, and staff augmentation as needed. With our team by your side, you can trust that your MVP will be developed with the highest level of care and expertise.