What Does it Cost to Build a Mobile App in 2023?
by Faten Matmati, CEO
Find out how much it costs to build a mobile app and why choosing an MVP development agency is the best decision for your business. Learn the importance of a high fidelity prototype and the benefits of cross-platform mobile app development. Discover why WeaveLines is the perfect partner for your next project.
Mobile apps have become an integral part of modern business, providing customers with convenient and engaging ways to interact with your brand. However, before you start building your app, it's important to understand the costs involved. In this blog post, we'll discuss the key factors that impact the cost of developing a mobile app, the benefits of developing a custom app for your business, and why hiring an MVP development agency is the best choice for your project.
Building a mobile app is a big investment for businesses and startups, and it's essential to understand the costs involved. The average cost of developing a mobile app ranges from $10,000 to $200,000, depending on the complexity and features required.
What Impacts App Development Costs?
Costs for mobile app development vary based on several factors, including the app's complexity, the number of features, and the platforms it will run on. Other factors that impact the cost include:
UX/UI design – A well-designed app is more likely to be successful, and great user experience (UX) and user interface (UI) design can be time-intensive and add significant costs to the project.
Backend development – Developing a robust backend system that can handle large amounts of data and provide fast performance is essential for many mobile apps. This can add significant costs to the project, depending on the complexity of the backend system.
User authentication – Secure user authentication is a must for most mobile apps. This can include features such as login and password reset functionality, two-factor authentication, and secure data storage.
Integrations with other systems – Integrating your mobile app with other systems, such as databases, APIs, and third-party services, can add costs to the project. It's important to consider these integrations when estimating the costs of developing your mobile app.
Platform support – The platforms your mobile app will run on also impact the costs. Developing a native app for both iOS and Android platforms can be more expensive than developing a cross-platform app that runs on both platforms.
Maintenance and updates – It's essential to budget for ongoing maintenance and updates for your mobile app. This can include fixing bugs, updating the app to support new devices, and adding new features to meet the changing needs of your business.
Individual developers and freelancers may seem like a cost-effective solution, but they often lack the expertise and resources to provide end-to-end services. Hiring an MVP development agency provides you with a team of experts who can handle all aspects of the project, from requirements gathering to implementation, ensuring a high-quality end product that meets your needs.
Design & Functionality Matters
The design of a mobile app plays a crucial role in determining its success and user engagement. Indeed, prototyping is mandatory when building a mobile app as explained by Rachel Hinman, the Nokia Research Center's Senior UX Researcher. A well-designed app with a great user experience (UX) and user interface (UI) will be more likely to attract and retain users.
Special consideration needs to be given to the unique challenges of designing for mobile devices. This includes a smaller screen size and limited physical interaction compared to desktop devices. The design should be intuitive, user-friendly and optimized for quick and seamless performance.
Additionally, the design should take into account the user's needs and preferences, as well as the app's overall purpose and goals. A high-fidelity prototype can be created before implementation to test the design and make changes as necessary. This can save time and money by avoiding mistakes and ensuring that the final design meets the user's needs.
Hiring an end-to-end MVP development agency can provide a comprehensive approach to app design and development, ensuring that the app meets both business and user requirements.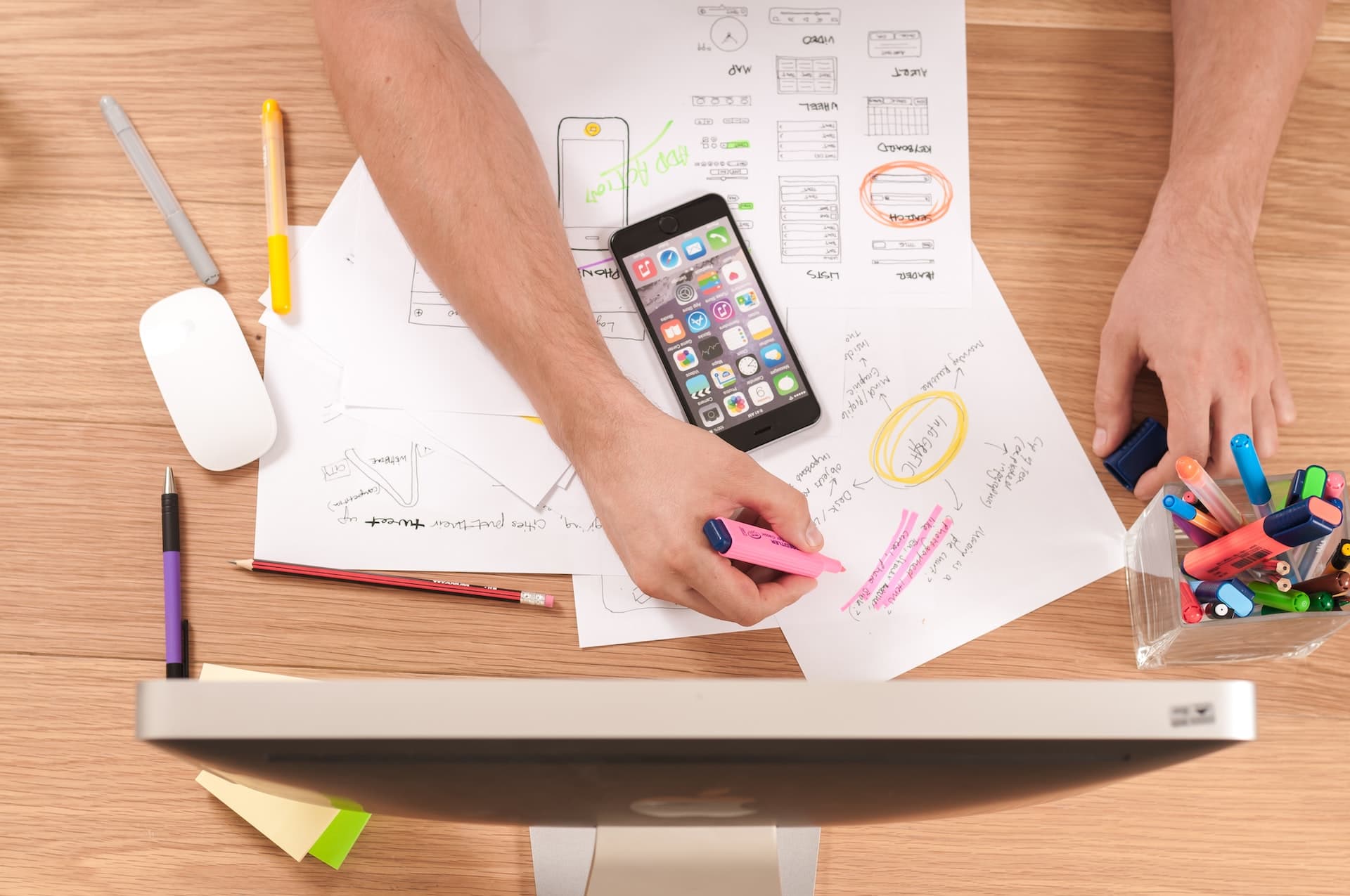 Why Custom Apps are a Smart Choice
Developing a custom mobile app for your business has several benefits. Custom apps are tailored to meet your specific business needs, can improve your business processes, and provide a great user experience.
It's also important to consider the type of mobile app you want to build. Developing multiple native apps for different platforms can be time-consuming and expensive. Cross-platform mobile app development is a more cost-effective, faster, and easier to maintain solution. These types of apps are written in a single language and can run on multiple platforms, including iOS and Android.
Designing a high fidelity prototype before implementing your mobile app is crucial to avoid costly mistakes. It helps you validate your ideas and make changes before the development process begins, saving time and money in the long run.
WeaveLines as your Mobile App Development Partner
WeaveLines is a top MVP development agency that offers end-to-end mobile app development services. Our team of experienced developers and designers will work with you to ensure your app meets your requirements and provides a great user experience. Our Clutch profile showcases our proven track record of delivering high-quality mobile apps and positive reviews from clients.
Choose WeaveLines for your next mobile app project and experience the benefits of working with a trusted and cost-effective MVP development agency. Contact us today to learn more about our services.