WeaveLines ranked a Top Digital Strategy Agency in 2021
by Faten Matmati, CEO
WeaveLines is happy to announce that we have been listed amongst the top offshore development companies according to a recent ranking made in December 2021 by DESIGNRUSH.
DESIGNRUSH have researched and ranked the top-performing offshore software development companies that build robust solutions enabling businesses to manage their operations more effectively and efficiently.
DESIGNRUSH named our company amongst the leaders in this category. Find out more about how WeaveLines was well ranked according to client reviews. Indeed, WeaveLines has ranked 17th in the category of Top Digital Strategy Agencies.
This ranking is a genuine proof of the hard work that WeaveLines has undertaken for many years to provide true value and support both established companies and early stage startups sustaining their efforts to grow fast.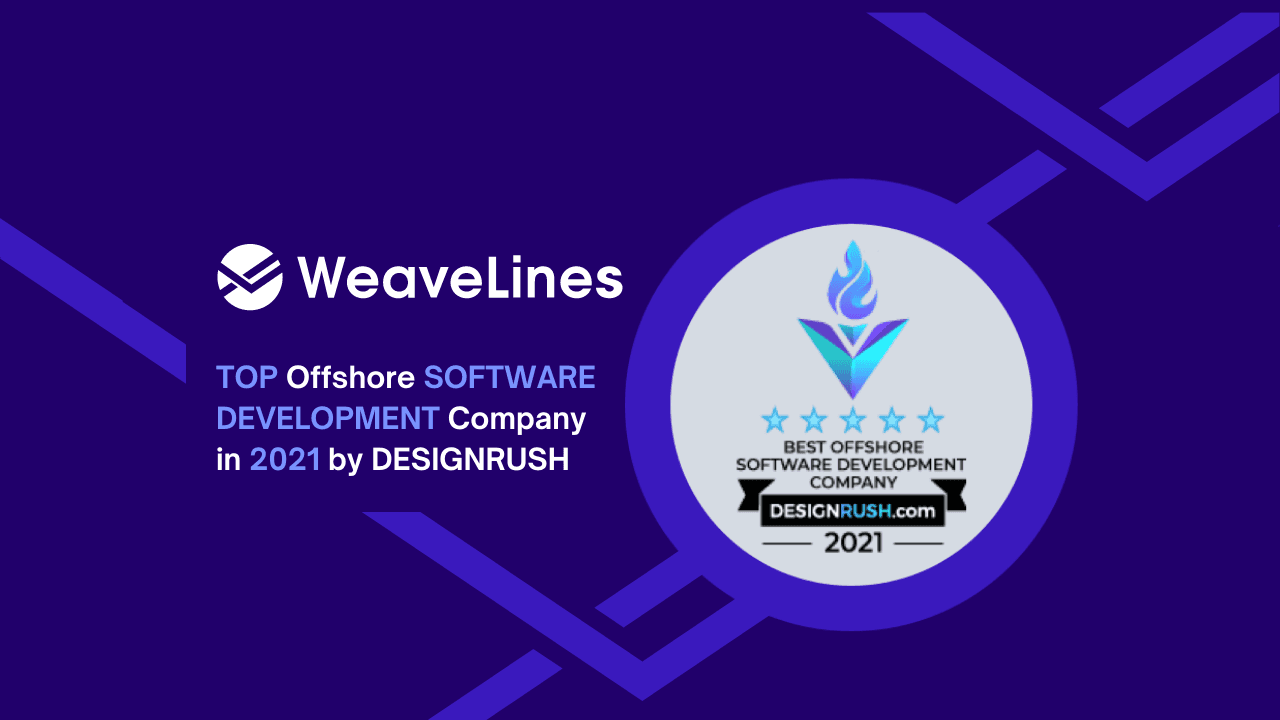 WeaveLines as your reliable offshore outsourcing partner
At WeaveLines, we are on a mission to transform how startups can launch and scale faster and more efficiently. We do this across multiple touch points to help companies move promptly with their product roadmap.
Our aim is to support ideas development and convert them into top digital products. Translating a clickable prototype into a production ready version of your product streamlines wider user adoption at early stages of your business idea.
Our role is also to augment startup in-house teams with agile and professional IT experts in accordance with the hybrid model of software development. This ensures the delivery of a continuous flow of valuable products and services to clients and users.
WeaveLines specializes in startup consulting and product development. We help entrepreneurs turn their ideas into top digital platforms and software products, launch their MVPs fast and efficiently. We deliver end-to-end design and development services and offer a dedicated support team.