Top 10 Tips for Successful Offshore Product Development
by Faten Matmati, CEO
Offshore development has become increasingly popular for businesses looking to cut costs and expand their talent pool. However, hiring offshore developers can be a daunting task, especially if you're not familiar with the process. To help you navigate this process, we've compiled a list of 10 tips for hiring offshore developers.
Offshore development has become a popular trend in recent years, with many businesses turning to offshore developers to reduce costs and expand their talent pool. However, hiring offshore developers can be a daunting task, particularly if you're new to the process. This guide aims to provide you with comprehensive tips to help you navigate the process of hiring offshore developers successfully.
1. Define Your Project Requirements Clearly
The first step in hiring offshore developers is to define your project requirements clearly. This involves outlining the scope of the project, the timeline, and the specific skills and experience required for the job. Having a clear understanding of your project requirements will enable you to communicate effectively with potential candidates and avoid misunderstandings or miscommunications later on.
2. Research Potential Offshore Development Companies Thoroughly
When looking for offshore developers, it's important to do your due diligence and thoroughly research potential companies. Look for reviews and testimonials from previous clients, check their portfolio to see if they have experience in your industry or with similar projects, and ask for references that you can contact directly. Cultural differences, communication skills, and time zone differences are also important factors to consider when evaluating potential companies.
3. Check Their Portfolio and Client Reviews
Reviewing the offshore developer's portfolio and client reviews is one of the most critical steps in the hiring process. It will give you an idea of their expertise, experience, and the quality of their work. Look for companies that have experience in your industry or with similar projects to ensure they have the necessary skills and knowledge to meet your needs. Additionally, reading reviews and testimonials from previous clients will help you make an informed decision and find a reliable offshore development partner.
4. Conduct Interviews and Assess Communication Skills
Conducting interviews and assessing the communication skills of potential offshore developers is essential to determine if they are the right fit for your team. Using video conferencing tools to conduct interviews can help you get a better sense of their personality and communication style. Additionally, ask them about their experience working with remote teams and how they handle communication challenges. This will help you ensure that you're hiring developers who are not only skilled but also able to work effectively in a remote environment.
5. Consider Time Zone Differences and Communication Channels
When hiring offshore developers, it's crucial to consider time zone differences and select communication channels that work for everyone involved. Make sure to establish clear communication protocols and set expectations for response times. Project management tools such as Trello or Asana can be useful in keeping everyone on the same page and tracking progress. It's also essential to be flexible and accommodating when it comes to scheduling meetings and calls, as your offshore developers may be working outside of your regular business hours.
6. Look for Cultural Fit
Finding offshore developers who are a good cultural fit with your organization is essential. Different cultures may have different working styles, and it's crucial to ensure that your offshore developers can work effectively with your team. Look for offshore developers who share your company's values and have a similar working style to ensure a smooth collaboration.
7. Establish clear project goals and timelines
Before starting a project with offshore developers, it's important to establish clear project goals and timelines. This includes defining milestones and deadlines, as well as outlining the scope of work and deliverables. By establishing clear project goals and timelines, you'll be able to track progress and ensure that the project stays on track.
8. Provide clear instructions and feedback
When working with offshore developers, it's essential to provide clear instructions and feedback. This includes outlining expectations and providing detailed instructions for tasks and projects. It's also important to provide timely and constructive feedback to ensure that the developers understand your expectations and can make any necessary adjustments.
9. Monitor progress and stay in touch
Once you've hired an offshore development team, it's important to monitor progress and communicate regularly. Use project management tools to track progress, set milestones, and monitor deadlines. Schedule regular check-ins and progress updates to ensure that everyone is on the same page and any issues are addressed promptly. By staying on top of progress and communicating regularly, you can ensure that your offshore development project stays on track and meets your business goals.
Build a long-term relationship
Finally, when working with offshore developers, it's important to build a long-term relationship. By building a strong working relationship based on trust, communication, and collaboration, you'll be able to achieve your business goals and succeed in the long term. This includes maintaining open lines of communication, providing opportunities for professional development, and showing appreciation for their hard work and contributions to your business.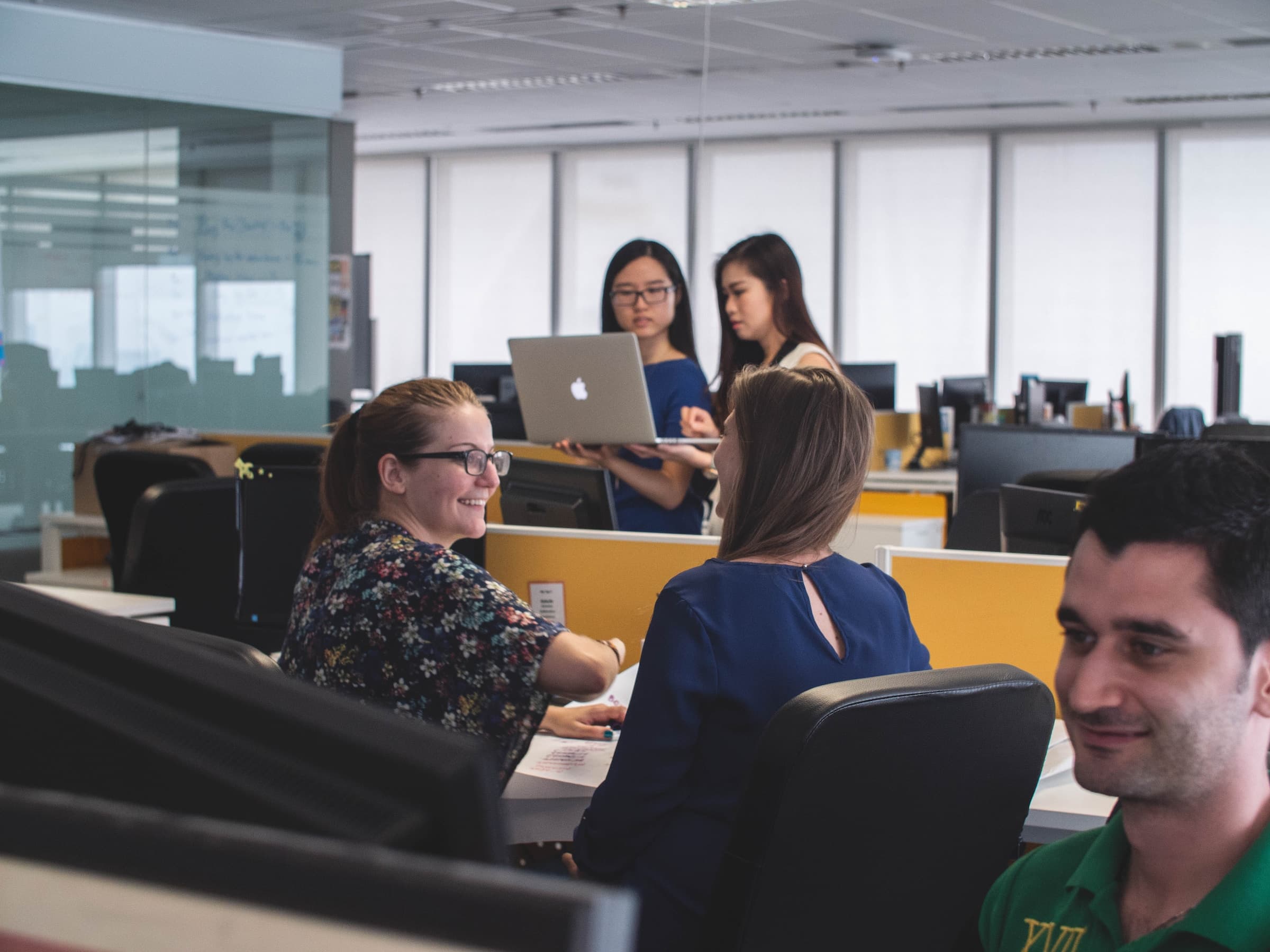 Why WeaveLines is a top offshore product development company
At WeaveLines, we specialize in launching products from scratch and have extensive experience working with offshore development teams. Our team of experts includes developers, designers, project managers, and quality assurance specialists who work together to deliver high-quality products on time and within budget.
We are committed to providing exceptional service to our clients and have a track record of success in delivering complex projects for businesses across a range of industries. More reviews here on Clutch.
If you're considering offshore product development, WeaveLines is the partner you can trust to deliver exceptional results. Contact us today to learn more about our services and how we can help you achieve your business goals.