How embracing a prototyping approach leads to early funding
by Faten Matmati, CEO
In the startup world, early product design and development is filled with various challenges due to the lack of adequate resources of various types.
In order to reduce the impact of these challenges, building prototypes during the early stages of launching a startup is highly recommended to reduce the product risks as perceived by potential investors and venture capitalists. In fact, investors are not only expecting that founders know exactly what they are going to build but are also moving on the right track to conceive viable Minimum " Awesome " Products (MAPs). Thus, MVPs have to convey the product's main value proposition using the smallest amount of resources to get valuable feedback from early adopters fast and effectively.
What's the fundamental purpose of a prototype?
The main goals behind building a prototype aim for the following:
Capturing the target users needs
Testing hypothesis business solutions to the problem
Iterating and proposing a product that completely solves the problem
One of the means to achieve these goals is to embrace a No-Code approach when prototyping. This approach can reduce the impact of unpredictable variables when investing hugely on a specific product idea.
In addition, opting for a no-code alternative will provide the below benefits:
Focusing on the essence of a business idea and shipping it faster
Flexibility and easier iterations than traditional coding
Cheaper and faster ways of testing the market
Another important benefit is to allow for measuring and learning from the user feedback as soon as early iterations of the build are launched for testing. In this context, adopting a visual prototype will enable fast and iterative feedback integrations which are essential for prototype enhancements.
Hence, the best way for founders to demonstrate their product vision is to create a visual prototype fast and with limited resources. This consists of a leaner and a more efficient way to demonstrate viable business ideas to potential investors and customers at an early stage
What is a visual prototype?
An application prototype is a visual demo of the target future product. It illustrates the product UX/UI design, the user flows and navigation, and the core product features. A prototype will mimic the product user experience and will showcase the app as if it is already fully implemented.
Using a clickable interactive prototype, the product can be shown to potential investors and partners leading to receive valuable feedback before starting the product implementation. Tools like InVision could be used to produce "high fidelity" mockup versions of the product illustrating the main user journeys.
Visual prototyping is a powerful addition to the startup pitch. This can enable a cumulative learning experience towards a clearer vision of the product roadmap.
In addition, this will help show investors how the product will look and feel. This offers the investor the opportunity to make quicker decisions pertaining to adequate funding and assess the startup readiness for raising capital.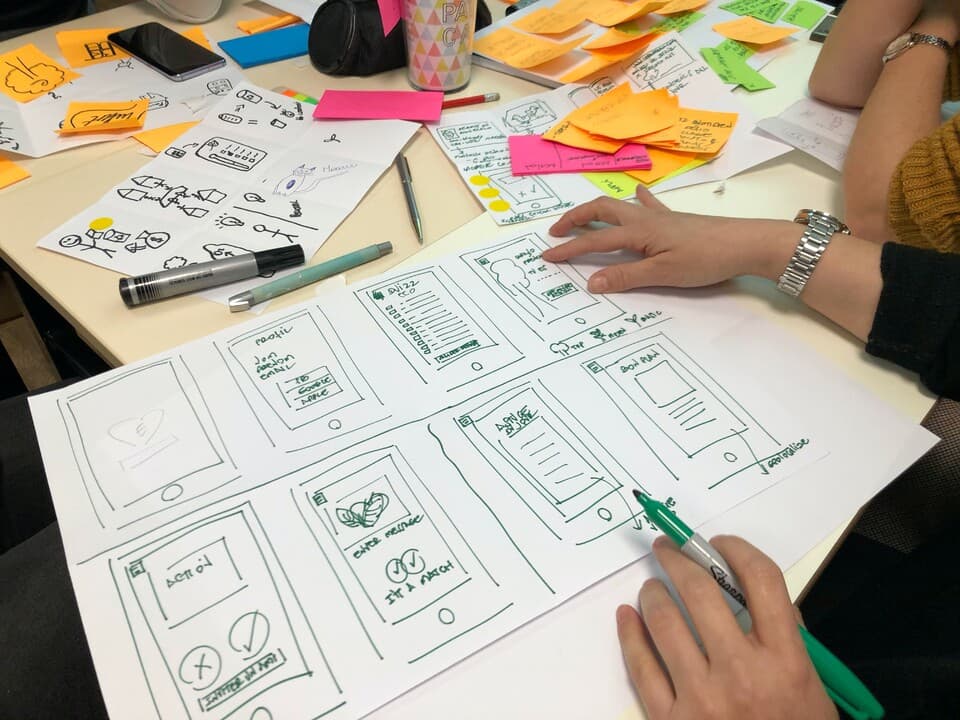 WeaveLines as your rapid prototyping service provider
At WeaveLines, we do more than just creating wireframes and UIs. It is about the smart translation of your product backlog into a clickable prototype showcasing the main value proposition of your business idea.
Our team can help with advising and providing UX/UI design services to startup founders in order to deliver tailored proof of concepts and customized MVPs of web and mobile applications
WeaveLines specializes in startup consulting and product development. We help entrepreneurs turn their ideas into top digital platforms and software products, launch their MVPs fast and efficiently. We deliver end-to-end design and development services and offer a dedicated support team.