Product Management 101: Essential Tips for Startup Success
by Faten Matmati, CEO
Effective product management is crucial for startups to thrive. Learn how to create great products with these product management tips and discover how WeaveLines can help you navigate the complex world of product management.
For startups to succeed, effective product management is crucial. Whether you are developing a mobile app, a web-based application, or physical products, understanding the product management process is essential for creating great products. Here are some key tips to help you manage your product development successfully and create innovative solutions.
Understand What Product Management Is
Product Management is the process of determining what features customers need, setting product development goals and schedules, working with engineers and designers to develop and launch products, as well as managing product maintenance and evolution. To create successful products, a successful product manager needs to understand the needs of their customers, discover new opportunities in the market, and create strategies that turn those insights into valuable products.
At WeaveLines, we have a team of experts who specialize in product management services for startups. We can help you navigate the complex world of product management and develop strategies that align with your business goals.
Use an Agile Development Process
Startups should use an agile approach to product management. This process enables startups to quickly identify customer needs, develop a product roadmap, and then use rapid iterations of development and testing to create a working product that customers value. Agile is especially effective for early-stage products because it allows companies to secure customer feedback, pivot where necessary, and ensure that the products they're developing are aligned with the customers' needs.
Research Your Customer and Competition
To develop a successful product, you must understand your customer, including their motivations and desires. It's important to research what other solutions are on the market in order to determine where your product adds the most value.
At WeaveLines, we conduct market research, customer interviews, and competitive analysis to help startups understand customer needs and what solutions are available. With this information, we can help you create a product that meets your customers' needs and stands out from the competition.
Develop Your Product Roadmap with Sprints
Having a clear roadmap is key for any successful product development. To keep things on track and ensure that customer needs are met on time, product management teams should divide the process of creating the new product into smaller chunks called sprints. At WeaveLines, we help startups create a roadmap that highlights specific goals that need to be achieved over time, while sprints identify short-term project milestones and tasks. By breaking down the timeline into smaller chunks, teams of product experts or developers can focus on delivering one small task at a time. This keeps them from getting overwhelmed by a large project and helps them stay focused on the overall goal. Furthermore, setting up sprints helps the team track progress throughout the whole development phase and quickly react to any changes in customer needs or competitive threats.
Test Your Product Before Launch
Testing your product is a critical step in the product development process. Prototypes and beta programs are great ways to learn how customers interact with the product and incorporate feedback before launching it to the market. At WeaveLines, we understand that testing is pivotal for startups to ensure product quality. We can help you manage testing strategically and efficiently by thoroughly researching user groups and evaluating feedback loops to save time and money. Additionally, assessing feedback evenly across diverse organizations establishes trust in not just a single user group's insights but also other stakeholders. Doing so is pivotal if startups plan to scale quickly while ensuring product quality.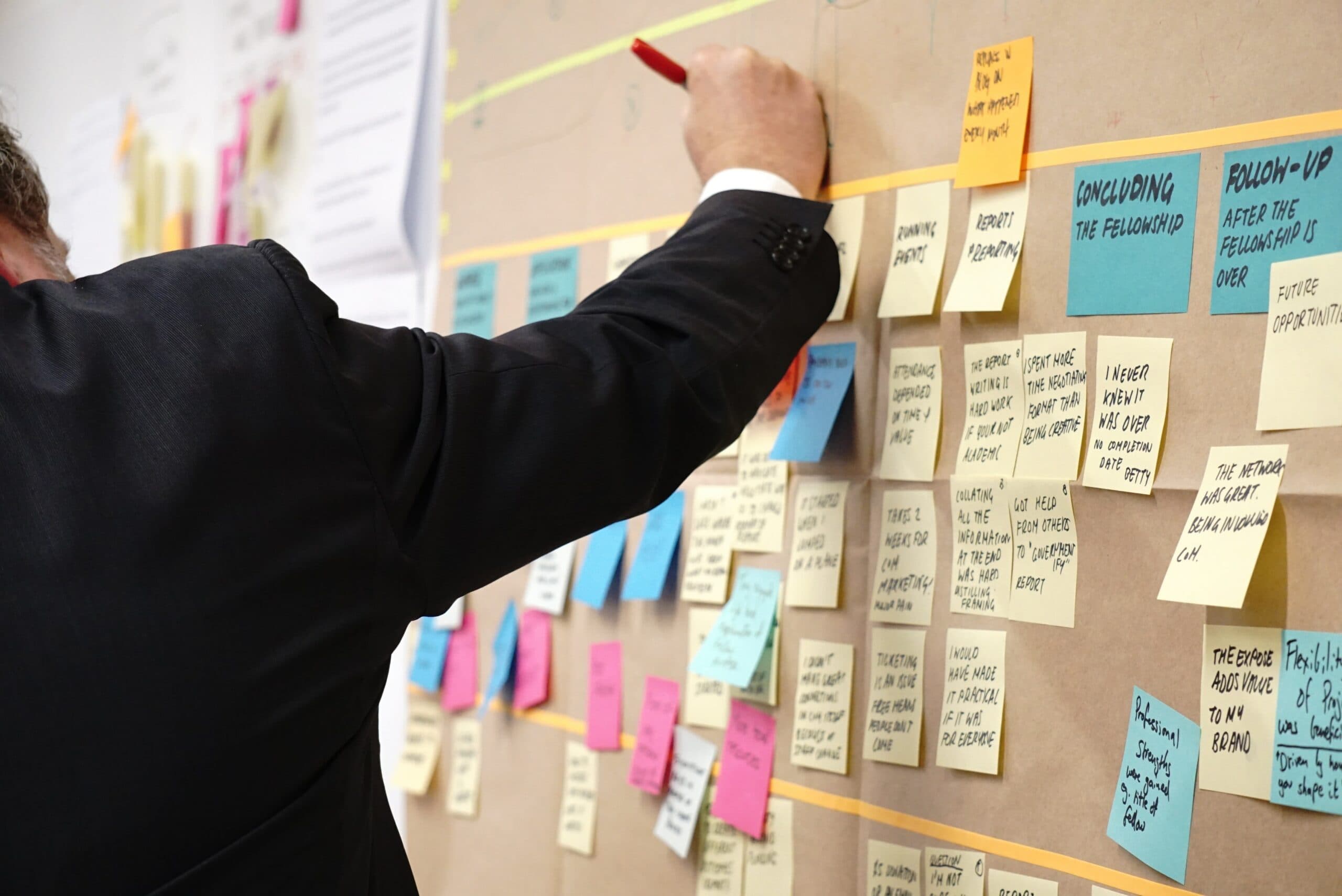 Our Product Management Services for Startups
At WeaveLines, we understand that effective product management is crucial for any startup to succeed. Our team of experienced product managers can help you develop a solid product management strategy and ensure that your product development process runs smoothly from start to finish.
Our approach to product management is agile and tailored to the unique needs of each startup we work with. We help you understand your customers, conduct market research, and develop a product roadmap with measurable goals and milestones. Our team works closely with your engineers and designers to develop and launch products that meet customer needs and expectations.
We also help startups test their products before launch, ensuring that they are of the highest quality and meet customer satisfaction. With our expertise in product management, startups can save time and money while delivering innovative solutions to the market.
Choose WeaveLines for expert product management services that will help your startup succeed. Contact us today to learn more about how we can help you create great products that stand out in today's competitive marketplace.