Outsourcing product management really works
by Faten Matmati, CEO
The pandemic has transformed remote work dynamics for startups. Leveraging extended distributed teams for digital product management has become the new normal
The transformation around customer-oriented digital technologies has shaped the way businesses work within global markets. Most of the organizations today are staying competitive by expanding their workforce with additional remote professional teams allowing them to be more tech-efficient and performance oriented. Similarly for startups, competing in the fast-running digital space has become vital for survival. Startups of all scales and across all industries can utilize the strengths of skillful remote tech teams. Getting a complex feature executed or multiple digital products completed and positioned in the target market could be made easier and faster through an extended and reliable technical team.
The paradigm shift in remote product management development
According to a 2021 State of Product Management Report 67% out of 2,200 surveyed product managers, across all company sizes, chose to work remotely.
Working with remote product development teams has switched to a persistent reality as a higher number of product managers are expressing their willingness to work remotely. The unprecedented global pandemic has accelerated the need to move towards this new practice. Founders were challenged with taking pressing decisions in relation to collaborating with distributed teams to build software products.
However, remote product management can comprise potential challenges. In fact, this role encompasses various responsibilities as it involves handling cross-functional duties and entails taking into consideration various requirements such as:
Forming adequate relationships with coworkers and customers
Communicating effectively on complex subjects and building consensus
Collaborating with the team to deliver on time and within predefined budgets
Numerous startups were able to succeed in deploying sound organizational practices to easily cope with the challenges pertaining to remote digital product development. So why not consider an extended team approach pertaining to the entire product management and development for startups?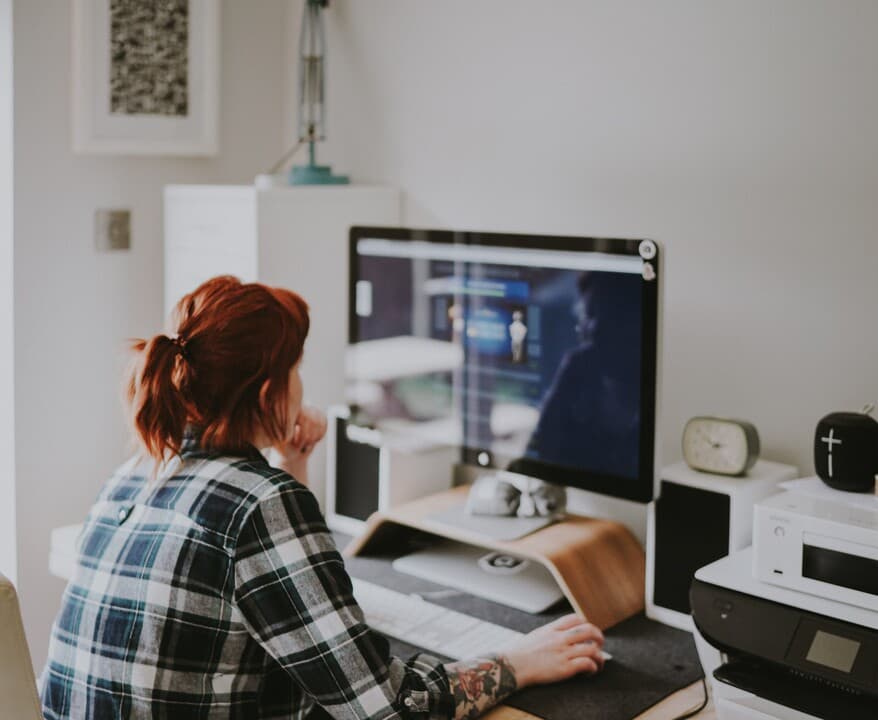 Extending in-house teams in product development is the new normal
Working with the concept of distributed and expanded teams in product development is a strategic decision. When conducted correctly, it can enable businesses to leverage the expertise of companies with already proven sound processes in this area. There are various scenarios that guide startups to switch operations in near-shoring locations when conducting product management and development:
Modifying or creating new essential features that involve complex coding efforts motivates the decision to scale teams accordingly. In addition, when a specific niche task is required with careful implementation, startups may find it suitable to scale distributed teams agilely to undertake the new project righty.
The product development life cycle includes planning, development, design, testing, delivery and product support. Startups might be in a position to contract out the entire product development from ideation to delivery. Due to a lack of sufficient and reliable resources, startups find it more convenient to pass on the complete product implementation to a trustworthy and effective extended team.
In this regard, shifting the product management and development to a nearshore area enables to gain various benefits including but not limited to the following:
Reducing manpower costs: Managing a product development budget has become quite challenging for startups. They need to offer genuine added value in terms of quality, innovation and convenience despite their limited resources. Therefore, startups can benefit hugely from labor cost reductions when turning over these tasks to a reliable extended team.
Achieving easier scalability: To maintain operations agility, the scope of the product development can either grow or diminish with various changes that need to be implemented reactively. This can be extremely challenging as finding another team member with similar skills is complex to fulfill. In such cases, agile scaling or reducing the in-house team should align quickly and proactively with these requirements.
Lowering development risk: Developing new products is correlated with ample risk factors within various levels. Having a trusted extended team with immense knowledge and efficiency on a particular project enables the in-house team to distribute the risk involved with the strategic tasks around product management. Therefore, partnering with a global talent pool enables the startup to diminish the risk in relation to implementing the target product roadmap.
Delivering value promptly: When a startup partners with expert professionals focusing solely on product development end-to-end, it leads to generating stronger, greater and faster versions of viable products. Thanks to a deeper knowledge and expertise in the niche of the product, the mandated product teams are able to develop products promptly and efficiently.
WeaveLines as your reliable offshore outsourcing partner
At WeaveLines, we are on a mission to transform how startups can launch and scale faster and more efficiently. We truly understand that hiring remote product development teams can play a key role in the success of an organization. An extended team that possesses deep and specialized knowledge can make the difference in product management. A sound distributed team works collaboratively with the in-house team in achieving these goals successfully.
Our role is also to augment startup in-house teams with agile and professional IT experts in accordance with the hybrid model of software development. This ensures the delivery of a continuous flow of valuable products and services to clients and users.
WeaveLines specializes in startup consulting and product management development. We help entrepreneurs turn their ideas into top digital platforms and software products, launch their MVPs fast and efficiently. We deliver end-to-end design and development services and offer a dedicated support team.