How startups can gather early customer feedback?
by Faten Matmati, CEO
No one can ignore the fact that product-market fit is an important criterion in determining the potential chances for a startup to succeed. As mentioned in one of our recent posts, 34% of startups fail due to poor product planning.
Focusing on end-users is a key element in achieving the product-market fit balance. Validating a product has become more complex to achieve especially in a post pandemic world. The COVID-19 pandemic has completely transformed the way customers are perceiving not only new products and services but also their customer experiences. We are living in a new era where businesses are overhauling their positioning about product-market fits and are shifting from customer face-to-face interactions to digital channels.
It has become crucial for startups to utilize UX means to keep the users' needs at the heart of the product reflections. In fact, users' behavior matters more than ever. Capitalizing on it properly leads to a lasting impact on user sentiment and relationships.
In order to properly align with these changing imperatives, startup founders need to place users' experience as a high priority when communicating about their products' enhancements. It is essential to leverage adequate digital touchpoints to gain proper user feedback when conceiving a product. Startups need to capture proper user experiences throughout the critical early phases of Proof of Concept creation, prototyping and MVP design.
Embracing this approach iteratively will provide relevant, timely information, and guide product owners towards meeting their target customers' needs. This approach will also help in paying attention to potential adoption constraints and responding to contextual product use.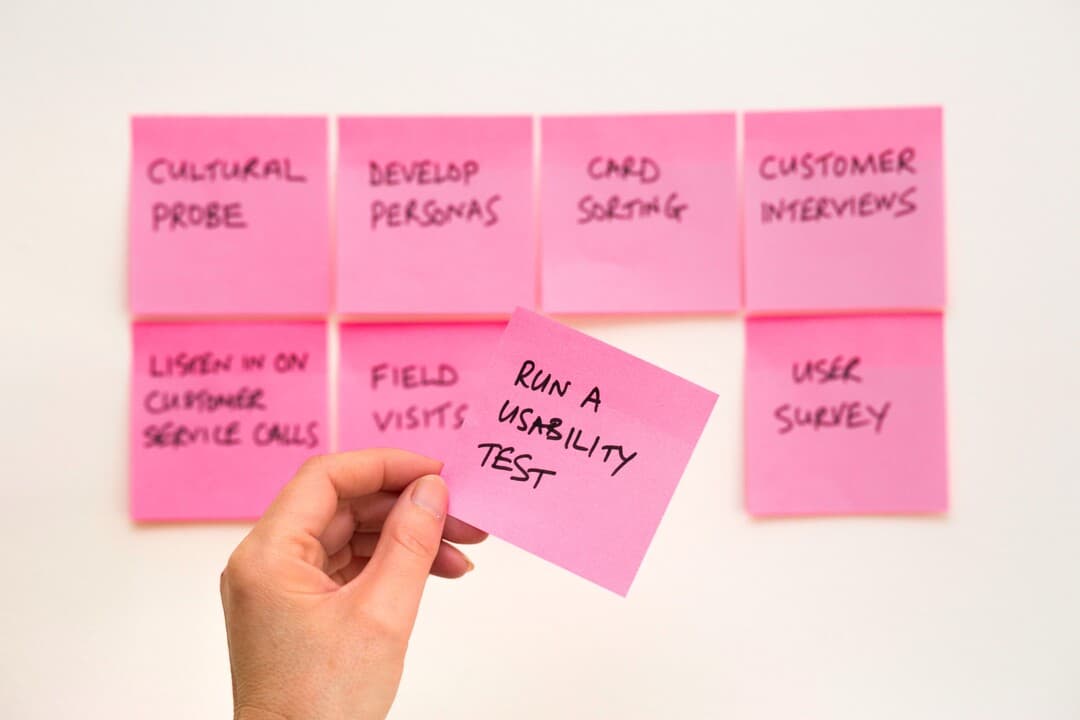 Let's explore how getting proper user feedback will add a cumulative value towards building a viable product. The manner we collect feedback differs on each of the following stages because of the nature of the audience involved.
Proof of Concept phase
When creating a proof of concept for a startup, understanding early expectations from different stakeholders is essential to build upon it. Following a PoC strategy enables premature information gathering about the practicality of an idea and can lead to saving valuable time and money later.
Moreover, gathering early feedback about the impending risks surrounding the validation of the technical feasibility of a product can prevent major pitfalls during later stages. In this regard, collecting the right feedback from developer groups aims to align the product towards functional practicability. In addition, a PoC aims at proving to all stakeholders that there is a need in the market with a target positive ROI.
Proper feedback should demonstrate and confirm how the core product features address pain points of a specific target customer audience. In this regard, founders can leverage conducting online workshops when presenting a PoC to selected potential early adopters. In parallel, they can proceed to confront the collected feedback with internal developer groups who can react accordingly with proper analysis and apply adequate potential corrections. Recording user sessions is recommended to help in unfolding user behavior when first exposed to the product idea.
Prototype phase
When using a clickable interactive prototype, the product can be easily demonstrated to potential investors and partners. This is meant to produce a detailed representation of the product to be launched. This approach is helpful in receiving useful user feedback to move efficiently to the product implementation.
Getting the adequate feedback right can streamline the validation of the UX and UI design and thereby enhance the product user experience.
In this context, online tools can be powerful channels to collect user feedback and act on it accordingly. Startups can invite people who represent the target audience to interact with a prototype and collect their feedback through private forums, social media groups and webinars. These web platforms will serve in directly asking some end users and stakeholders whether the proposed solution brings the anticipated added value.
MVP phase
Collecting user feedback during the MVP phase is crucial to enhance the product implementation, make tweaks as needed and integrate valuable feedback from the beta testers. This can involve the following practices:
Directly asking users to describe problems by conducting video calls. Users can share their screens to show real life expectations about the new features.
Creating a WhatsApp or Slack group when it comes to interacting with a large number of real users in order to instantly share an issue when faced.
Backing up findings with data through creating heatmaps. These tools highlight the most-used content and features through enlightening how people actually use the product. User feedback tools like Hotjar and Clicktale can be used in this case.
Another possibility is to employ tools like Instabug that will make it easier for testers to share contextual feedback. This is helpful when having an alpha or beta version of the prototype. A feedback mechanism can be incorporated right into the app to analyze and fix performance, quality or stability issues.
WeaveLines as your ideal partner for faster time-to-market
At WeaveLines, we can help in capturing adequate users' feedback through the different steps of product development: PoC, Prototypes and MVPs. Our team can assist founders with understanding the market dynamics and getting adequate early product feedback from early adopters efficiently.
WeaveLines specializes in startup consulting and product development. We help entrepreneurs turn their ideas into top digital platforms and software products, launch their MVPs fast and efficiently. We deliver end-to-end design and development services and offer a dedicated support team.
Capitalize on low hanging fruit to identify a ballpark value added activity to beta test. Override the digital divide with additional clickthroughs from DevOps. Nanotechnology immersion along the information highway will close the loop on focusing solely on the bottom line.